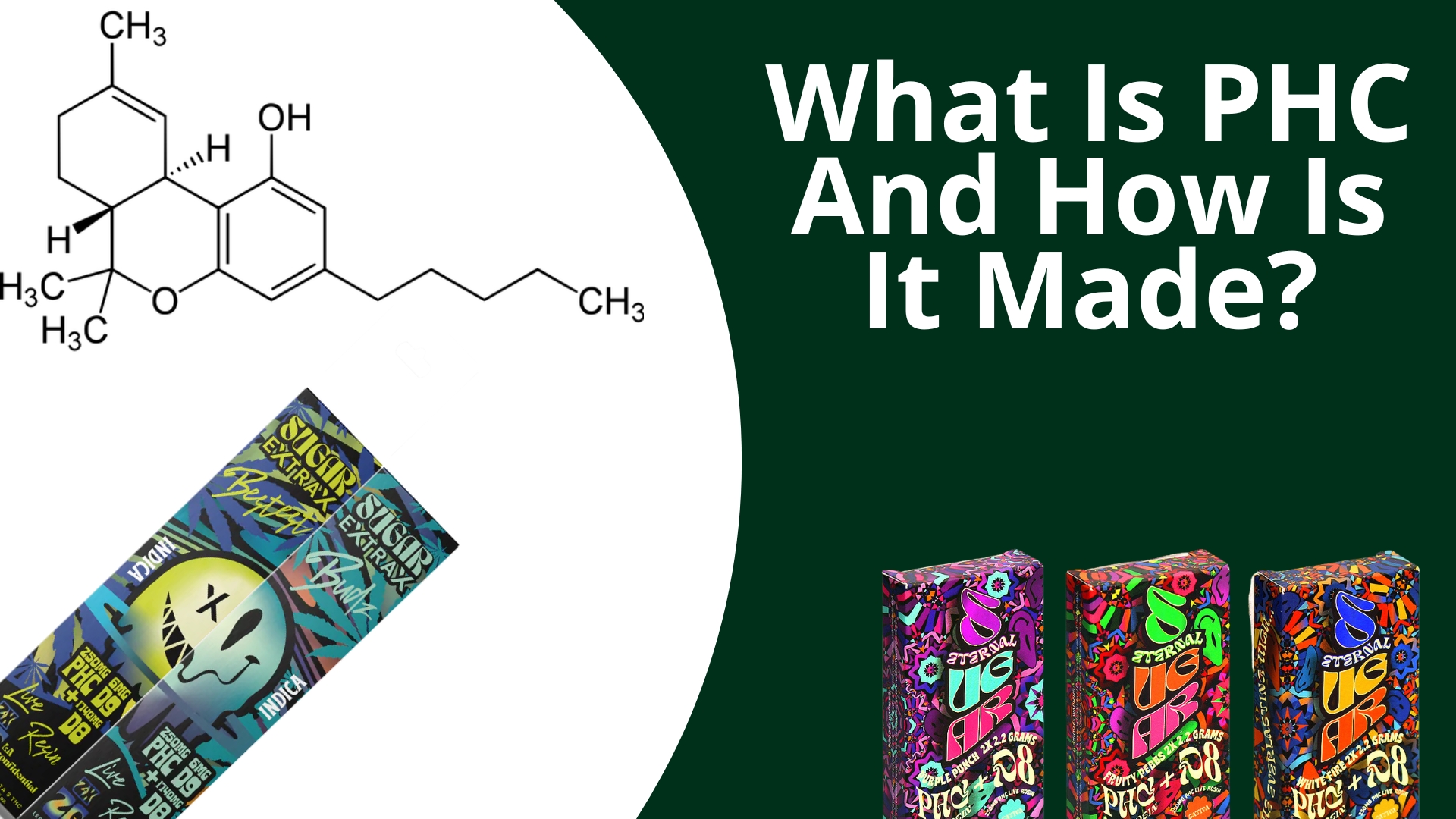 Here's the thing about Hydrox4phc - it's the newest addition to the hemp market, and to say that the amount of information about it that's out there, is limited, is a massive understatement.
What we do understand is that PHC is a derivative of delta 9o, an acetate version of delta 9 that is made using a unique process that allows the acetate molecule to metabolize once entering the body, leaving behind THC that's no different from the delta 9 extracted from cannabis.
What we also recognize is how PHC seems to offer an intensely long-lasting high compared to any other cannabinoid, while becoming 99% THC once absorbed into the bloodstream.
People say that the high lasts for as long as edibles, which is about 8 or so hours.
WHAT IS THE HIGH LIKE WITH PHC?
That's a great question, and while it's hard to find a lot of information out there, we can conclude that Hydrox4phc's high is basically the same as it would be after taking a delta 9 THC edible.
Again, the high is known for being long-lasting because of how it metabolizes, and not only that, but we're aware that PHC was designed to convert into 99% THC once it enters the body.
This means that the high is likely relatively potent, with a feeling of intense bliss in both the mind & body, notably offering a euphoric yet soothing effect, and a release from tension in the body. Because, that's what kind of high we get from delta 9 THC.
At IWG CBD, we have several great products featuring PHC such as the Sugar Eternal PHC + Delta 8 2.2g cartridges and Sugar Extrax Sugar Bestest Buds 2g PHC D9 + D8 10 packs.
Shop our store today and introduce your customers to the world of PHC.